From Concept to Creation, We Build Relationships One Project at a Time.
Privately owned, LF Development LLC began its early days as a concrete contractor in South Florida over 20 years ago.
Today, LF Development LLC has earned a reputation as one of the highest quality developers in South Florida, capable of a vast array of construction services including design-build, renovations/remodel, general contracting, construction management, and owner's representation. View our projects to see our diverse portfolio of South Florida's largest commercial and residential projects to date.
Our projects have helped grow local economies and set benchmarks in both value and quality. LF Development LLC is proud to be the current Owner, Builder, and Developer of the highest LEED Certified Home in the World.
Our work over the past 20 years demonstrates that the only limits on human achievement are those that we place on ourselves.
OUR SUCCESS STEMS FROM OUR COMMITMENT TO WHAT WE VALUE:
Integrity: LF Development LLC works with the highest standards of ethical business culture. Grounded in integrity, transparency, and respect, our reputation for adhering to these standards is our most valuable asset.
Quality: LF Development LLC is built upon our unwavering commitment to quality workmanship and service excellence. The reliability of our performance and the enduring quality of our projects are evident in the value we deliver to our customers. We never rest and relentlessly strive for perfection.
Safety: At LF Development LLC, we take safety seriously and have a zero tolerance policy for safety violations. We believe this commitment begins from the top, and every project has/is subject to OSHA Certified Supervision and weekly safety meetings. We take it a step further and adhere to the principles of the OSHA Strategic Partnership Program (OSPP), with its main goal being to establish specific strategies, and performance measures to improve worker safety and health.
This commitment to safety is ultimately reflected in the fact that there has never been a loss day accident on any LF Development LLC job­site. We will continue our pursuit of doing our work with zero accidents. No other number is acceptable.
High-Rises

:
Four Seasons (70-Story tallest in South Florida!)
Ocean Club (Key Biscayne)
Mutiny Park (Coconut Grove)
Royal Palm Condominiums (Miami Beach)
Bayview 6&7 (Fisher Island)
Fortune House (Downtown Miami)
Ocean Steps (South Beach)
Gables on the Green (Coral Gables)
Continuum II
Jade (Brickell)
Park Place (Brickell)
New River Village (Las Olas)
Vanderbilt Beach Resort (Naples)
Solimar (Miami Beach)
Sasson (Miami Beach)
Hidden Bay (Aventura)
Edgewater (Coral Gables)
Espirito Santos (Brickell)
Courts (Brickell Key)
Beacon Point Shore Club (Miami Beach)
Toscana Point Carbonell (Brickell)
One Bal Harbour (Bal Harbour)
Brickell on the River (Brickell)
Tilt-up/ Commercial/ Retail:
Caterpillar Medley (300,000 sq ft)
Blue Jay Medley (250,000 sq ft)
American Voyage Cruise Line Sunrise (300,000 sq ft)
Bed Bath & Beyond (Aventura)
Home Depots (several)
Walgreens (several)
Publix (several)
City Place (West Palm Beach)
Barnes & Nobles (Ft. Lauderdale)
Dolphin Mall (West Miami)
Winn-Dixie (several)
Eckerds (several)
Williamson Cadillac
Rinker Plant
Avis Rent-A-Car
American Airlines Arena
Aventura Mall Expansion
Miccosukee Resort & Hotel
Government/DOT:
Fire Stations (many)
Metro Transit (Miami)
Palmetto Expressway Overpass
Turnpike Extension
Ft. Lauderdale & Miami Int'l Airport Expansion
Southern & Turnpike Bridge
West Palm Beach Airport Extension
DOT Headquarter Military Trail & Southern Blvd.
Toll Booths off Turnpike (several)
U.S.P.O. (Miramar)
Chamber of Commerce (Miami/Cooper City)
Water Treatment Plant (Hollywood)
C.B. Smith Park
North Dade Bldg.
Opa Locka Airport Expansion Opus Center
Virginia Key Water Treatment Plant
Women's Park Metro-Dade Fire Dept.
Broward Correctional Department
HAFB Fire Training Facility
Schools:
University of Miami School of Communication
FAU (Boca Raton)
FIU President's House (Miami)
Miami-Dade Community College
Hialeah Elementary
Boca High School (250,000 sq. ft.)
Palm Beach Community College (200,000 sq. ft.)
State School JJ
Brentwood Elementary
Royal Palm Elementary
Walter C. Young Elementary
Key Biscayne Elementary
Booker T Washington Primary Learning Center
Lawton Chiles Middle School
Miami Beach High School
Hospitals:
Mercy Hospital (addition)
Memorial West (Pembroke Pines)
Lois Pope Jackson Memorial
Bachelors Jackson Memorial
Baptist Hospital Expansion
Cleveland Clinic
Parking Garages:
Bell South Mobility
Okeechobee West Palm Beach
Midport Parking Garage
N. Side Parking Ft. Lauderdale Airport
Muvico Parking Garage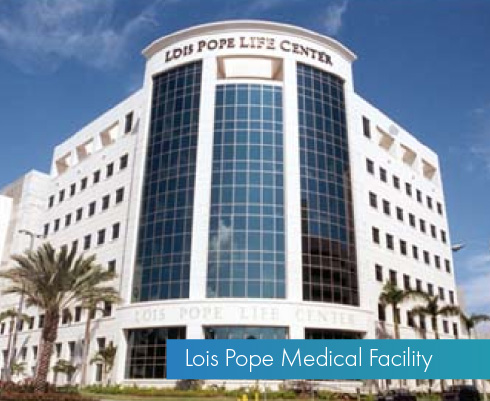 Hotels:
Delido (South Beach)
Ritz Carlton (Coconut Grove)
Hampton Inn (Miami)
Howard Johnson (Miramar)
Marriott (South Beach)
Renaissance Marriott (Ft. Lauderdale)
Loews (South Beach)
Sagamore Hotel (Miami Beach)
Biltmore Hotel (Coral Gables)